History of seriously preparing the ground for the advent of the Xbox Series X, Microsoft just lifted the veil on "the new Xbox experience", an ecosystem that represents the entire technology, the network and the artistic direction of the famous mark, regardless of the medium. So we speak of a system to the menus unified, both available on the consoles but also on PC and phones in which it is possible to find his friends, his statistics, his games with a lot of possibilities explained here in the video.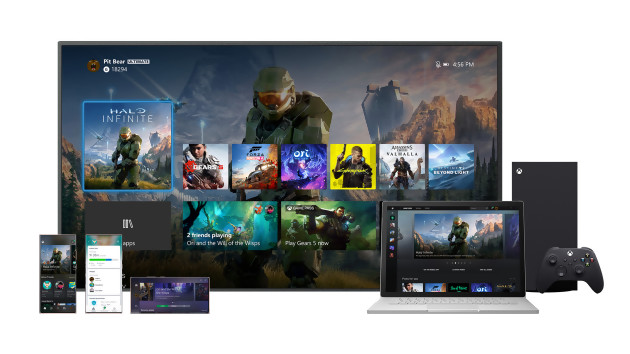 Among other things, a new Xbox on mobile devices is currently under development, which will converse freely with your console) and share the media as freely as possible : moreover, the community aspect is broadly highlighted with faceted rethought and simplified. The icing on the cake : a "help" section will be available from all carriers, allowing you to 'answer your questions, at any time and wherever you are" in order "to overcome the problems and to resume your part as soon as possible".
By the way, Microsoft reminds us that his store has been redesigned, always within the framework of the Xbox experience, to bring a new level of comfort for reading and research. In short, as much as to say that we look forward to trying it all.
The Xbox Series X will be available in November at a price yet unknown. Don't be afraid, we will keep you informed.