Dreams, as its name indicates, allows all the thinkers to create their "dream" from a level editor extremely provided. A true challenge for developers, both technical and ergonomic as it is to have an engine flexible enough to allow all styles of play and to provide tools to fluid and clear to users. The game is divided into two categories : the Dreamlike Trip to try out the campaign and to the thousands of levels of other gamers and the Creation of Dream, which allows you to sculpt your own levels. Here you will find the first power of Dreams : everyone will find his account. Some people may prefer to focus exclusively on creating, reproducing scenes of the universe, of the images after hours – what do we say, whole days shaping meticulous and passionate. Other, perhaps less creative, less patient, but also more pragmatic, if shall focus exclusively on the game pure and hard, exploring the immense database that is already available. With several months of early access and experienced participants, Media Molecule has assured a launch ultra-complete and can offer countless Dreams since the Day J. It is downright malignant.
CRAFTS
In just two hours – maybe three at most – this colorful adventure is a wonderful melting pot of many genres : action, 3D platform, point & click, shoot ' em up… all while mingling with flying colors many moods, from the film black to médiévalo fantasy to science-fiction. Experience short but intense, touching, and fun, well paced and directed with a master hand by Media Molecule. It is very simple : there is something to be amazed more than once in front of this technical demonstration mind-blowing editor of levels, presented office, like the sandbox, perfect for all engineers in the grass. An excellent taster of what it is possible to do in Dreams, even if it goes without saying that Media Molecule has a master's degree matchless of his own game.
ETERNAL SUNSHINE OF THE SPOTLESS MIND
Since we have Dreams in our possession, it is very simple : we spent whole days to explore everything and anything in order to find the rare pearl, motivated by the child-like curiosity insatiable. And God knows that we have found the Dreams thrilling, worthy of being sold in stand-alone mode ! The ersatz staggering WipEout, the reproduction bluffing P. T., a platform game absolutely awesome inspired by Kula World, a true RPG in open world, a city builder full (!), of puzzles, platformers with huge potential to speedrun, first person shooters nervous, simple experiments address… Impossible to classify Dreams in a single genre as it, in fact, affects all, and that it can be reproduced to perfection. The delirium goes even so far that there is not only games, but also "scenes" and "arrays", that is, movies created of all parts by the users or any images/music/parts of atmosphere entirely free to interpretation.
Rarely a game will also be brought in its name : for once, Dreams literally helps to shape the idea goes through the head, but also to discover those of others through a vast social network built for the occasion. You can almost imagine if Dreams we had reached our young age ; it would have been the perfect opportunity to talk about our dreams of a kid through our greatest passion, that of the video game, and one cannot then help but think of the impact that can have the title on the next generations. Because clearly, Dreams are made to last, and Media Molecule seems to be well managed to offer a medium to full-fledged.
GOOD LUCK
Fortunately, Media Molecule offers a ton of tutorials convenient to understand the behind-the-scenes. In a décor that has a soul and its own language for a better cohesion, but that request, again, a real attention. If you were planning to launch the Creation of a Dream and getting even a simple road stone snapping their fingers, wait for you in the cold shower. First of all, it will find its balance ergonomic : either by using the function SixAxis controller and normal keys, or using only the buttons of the DualShock 4, either using the PlayStation Move. The accuracy of these is ideal for shaping and moving of various objects ; on the other hand, the first two configurations require a lot more learning. There are combinations of the key basic to learn by heart, it gets tangled often the brushes and it is normal : it is a great lesson which he must recite every lines to get out of it at least correctly. As I said earlier, fortunately, the player is guided step by step through many of the smart guides on which you will be able to return indefinitely.
There is no secret, if you intend to actually complete your plan, we will need to spend substantial time and dedicate all your energy.
The other big challenge of Dreams, it is certainly to understand and apply the essential foundations of the Tenth Art. The video game, this is a full-time profession ; a science with specific rules, refined over decades, requiring entire teams to the meet. In other words, a time controller in hand, there are great chances that your ideas, though not bad, has a lot of trouble to align while being consistent and fun. The ambition is that it itches when it begins the establishment of a level is often quickly overtaken by the reality : there is no secret, if you intend to actually complete your plan, we will need to spend substantial time and devote all your energy. Fortunately, it is possible to recover the basics of Dreams of other players to not start from scratch, and even join other people in the design for a true team effort. The icing on the cake, the official website of course available on PC lists all of the Dreamiverse in a way that is fun and understandable, from which it is possible to connect easily to bind its growth and progress differently.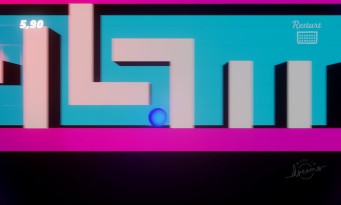 Once again, Dreams is a clever game, allowing all to try their hand at its many facets for an infinite life, nurtured by a great community fully determined. This is a true success, which, however, we émettions some doubts, notably regarding its visual identity, or its soul than we imagined impersonal, given the extent of its possibilities. But no, the new production of Media Molecule is a glitzy, is the result of a grammar of finely carved, with elements cleverly combined. It takes a real talent and a hell of a pair of coronnes to go to the end of such a concept – not all of them succeeded, the Project Spark Microsoft's head – but to the English studio, its DNA is far too modeled on these same values of creativity and social to drop. Dreams is a little madeleine of Proust, the Minecraft poetics of the PS4… and the future looks more than bright.