You know, the big rumor of the moment for the arrival of several big exclusives PlayStation on PC. At the beginning, it was limited just to the Horizon Zero Dawn and then spread to Dreams, and even The Last of Us 2 : today, a new (small) detail reinforces the noise of the corridor, spotted on the official website of Sony Interactive Entertainment.
The web platform comes list Godfall on PS5 and a "Windows PC" : since the beginning, we know the title is not exclusive to Sony and it will arrive well on pc ; so far, this is the first time that the japanese manufacturer made mention of another platform than his own, which is from its own site.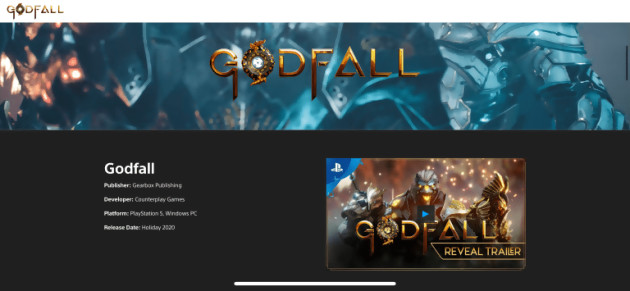 For many, this shows a real openness on the part of Sony, without a doubt, even the teasing of a new policy in which, yes, the games of first-party PlayStation should land on PC. An opinion on the matter ?